Sinoright Blog
Allyl Chloride
Synonyms: 3-Chloro-1-Propene; 3-Chloropropene Allyl Chloride, 2-Propenyl Chloride, 2-Chloropropene, 3-Chloropropene, Allyl Chloride
International Name: Ethyl Chloride
Formula: C3H5Cl
Molecular weight: 76.52
CAS: 107-05-1
EINECS: 209-675-8
Packing drum 180 kg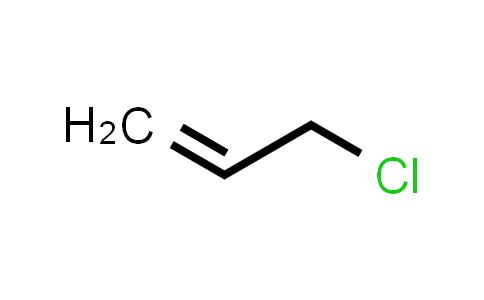 PHYSICO-CHEMICAL DATA:

Transparent colorless liquid with a specific odor.
Density: 0.939 g/cm3
Melting Point: -136°C
Boiling point: 44-46 °C
Flash Point: -29°C
Solubility in water: 3.6 g/l (at 20°C)

Keeping:

Allyl chloride is stored in steel barrels with a lining of polyvinyl chloride (PVC) of 180 kg.

Allyl chloride must be protected from moisture and direct sunlight during transportation and storage. Store in a cool, dry place.

The shelf life of allyl chloride is 2 years from the date of production.

Application:

Allyl chloride is used in the chemical industry as a feedstock mainly in the production of epichlorohydrin and synthetic glycerin. And also in the production of allyl esters, allylamine, cyclopropane, allyl alcohol, allyl sucrose and other important products of the chemical industry.

Allyl chloride is used for the production of epichlorohydrin, glycerin, allyl alcohol, as well as various allyl esters, allylamine, cyclopropane, allyl sucrose, medicines, insecticides, some types of plastics, adhesives and softeners.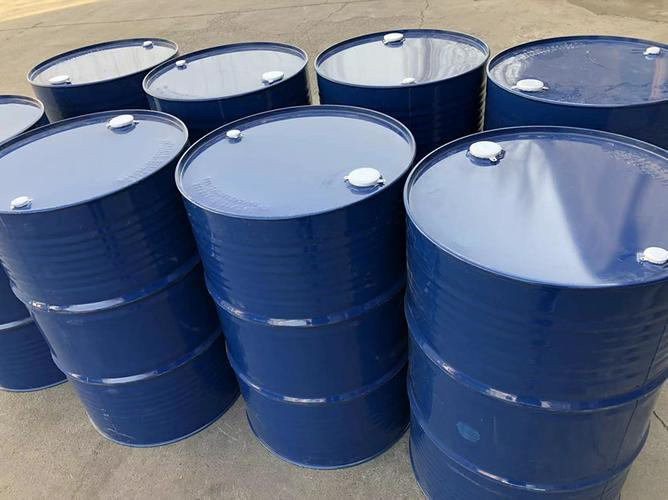 Due to its high reactivity, allyl chloride has found wide application in industrial synthesis. The main part of the allyl chloride produced is used to produce epichlorohydrin and synthetic glycerin. A certain amount of allyl chloride is processed into allyl alcohol.

A method has been developed for obtaining glycerin from propylene fractions of cracking gases—the so-called glycerin from oil. Initially, it was found that during pyrolysis of 1,2-dichloropropane, instead of the expected 1-chloropropene-1, allyl chloride Hg H l Hj l CH2=CHCN2C1 + HC1 is formed When allyl chloride is treated with hypochlorous acid followed by hydrolysis, glycerin is obtained

At the molar ratio of phenol and 2-chloropropene 5 1.52 ° C and 2.5 at in the presence of hydrogen chloride and promoter — ethyl mercaptan during the reaction time of 6 h, the conversion rate of 2-chloropropene to diphenylolpropane was 30%, and in 2.2-dichloropropane — 22% (without the addition of ethyl mercaptan, these values are 32.6 and 40.2, respectively%) . On Friedel — Crafts catalysts, it is possible to significantly increase the yield of diphenylolpropane with AI I3, the yield of the product reached 62% for the consumed 2-chloropropene. When using BFg, the yield of diphenylolpropane was even higher — 96% of the theoretical

From the comparison of the structure of the above compounds, it follows that monohalogen derivatives of unsaturated hydrocarbons can be of two types. Vinyl chloride and compounds (1) and (2) belong to the halogen derivatives of unsaturated hydrocarbons in which the halogen is located at a carbon atom with a double bond. Compound (3) — Z-chloropropene-1, or allyl chloride, refers to halogen derivatives in which the halogen is located at a carbon atom with simple bonds.

Z-Chloropropene see Allyl chloride 

At the same time, it can be assumed that of both chloropropenes isomeric to allyl chloride, at least one is formed in a significant amount. Chlorinating propylene at 500 and a molar ratio of XNV X = = 5 1, an 83% yield of a mixture of monochlorides containing approximately 96% allyl chloride, 3% 2-chloropropep-1 and 1% 1-chloropropep-1 is obtained.

The interaction between chlorine and propylene could occur only on the surface of the jets, the jet nature of the flow ensured the preservation of this structure along the entire length of the reactor. As a result of the interaction, chlorpropene is formed, which has a much larger molecular weight. The high level of the centrifugal force field contributes to the rapid diffusion of chloropropene molecules through propylene to the walls of the reactor, which ensures continuous renewal of the contact zone of chlorine and propylene and maintains a predetermined ratio between reagents.