Sinoright Blog
Inorganic Compound--Sodium Carbonate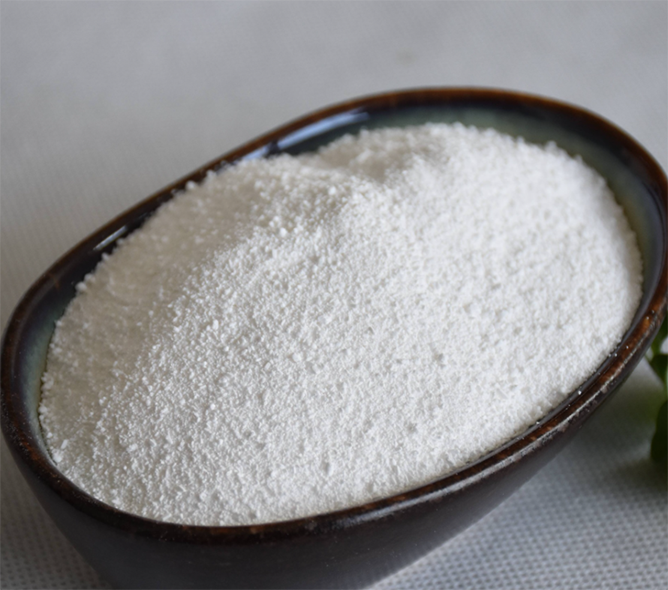 Sodium carbonate (soda ash) is an inorganic compound, the sodium salt of carbonic acid with the chemical formula Na2CO3. Colorless crystals or white powder, well soluble in water. In industry, it is mainly obtained from sodium chloride by the Solvay method. It is used in the manufacture of glass, for the production of detergents, used in the process of obtaining aluminum from bauxite and in the purification of oil.
Features
It has the appearance of colorless crystals or white powder. It exists in several different modifications: the α-modification with a monoclinic crystal lattice is formed at a temperature of up to 350 ° C, then, when heated above this temperature and up to 479 ° C, the transition to the β-modification, also having a monoclinic crystal lattice, takes place.With an increase in temperature above 479 °C, the compound undergoes a γ-modification with a hexagonal lattice.Melts at 854 ° C, when heated above 1000 ° C decomposes to form sodium oxide and carbon dioxide.
Sodium carbonate crystallohydrates exist in different forms: colorless monoclinic Na2CO3·10H2O, at 32,017 °C turns into colorless rhombic Na2CO3·7H2O, the latter, when heated to 35.27 °C, colorless turns into rhombic Na2CO3·H2O. In the range of 100-120 °C, the monohydrate loses water.
Being in Nature
In nature, soda is found in the ash of some seaweed, as well as in the form of minerals:
Nahcolite NaHCO3
throne Na2CO3*NaHCO3·2H2O
sodium (soda) Na2CO3·10H2O
thermonatrite Na2CO3*H2O.
Modern soda lakes are known in Transbaikalia and Western Siberia; Lake Natron in Tanzania and Lake Searles in California are very famous. The Trona, which has industrial significance, was discovered in 1938 as part of the Eocene strata of the Green River (Wyoming, USA). Together with the triple, many minerals previously considered rare were found in this sedimentary column, including davsonite, which is considered as a raw material for the production of soda and alumina. In the USA, natural soda meets more than 40% of the country's needs for this mineral.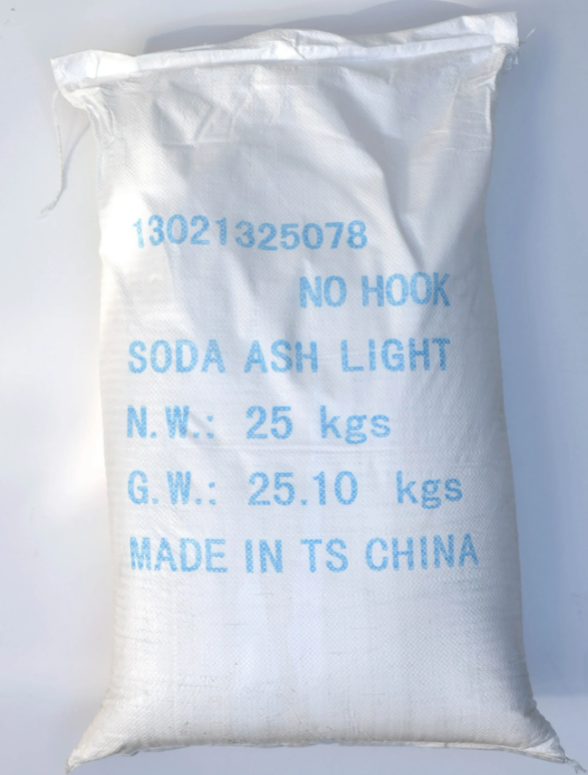 Receiving
Until the beginning of the XIX century, sodium carbonate was obtained mainly from the ash of some seaweed, coastal and salt marsh plants by recrystallization of relatively insoluble NaHCO3 from lye.
Application
Sodium carbonate is used in glass production; soap making and the production of washing and cleaning powders; enamels, to produce ultramarine. It is also used to soften the water of steam boilers and generally reduce water hardness, to degrease metals and desulfatize blast furnace cast iron. Sodium carbonate is the starting product for the production of NaOH, Na2B4O7, Na2HPO4. It can be used in cigarette filters.
In the food industry, sodium carbonates are registered as a food additive E500, - an acidity regulator, a baking powder that prevents clumping and caking. Sodium carbonate (soda ash, Na2CO3) has the code 500i, sodium bicarbonate (baking soda, NaHCO3) - 500ii, their mixture - 500iii.
One of the newest technologies for increasing oil recovery is TSA flooding, in which soda is used in combination with surfactants to reduce the interfacial tension between water and oil.
Safety
The maximum permissible concentration of soda ash aerosols in the air of industrial premises is 2 mg/m3. Soda ash belongs to substances of the 3rd hazard class. An aerosol of soda ash in contact with wet skin and mucous membranes of the eyes and nose can cause irritation, and with prolonged exposure to it — dermatitis.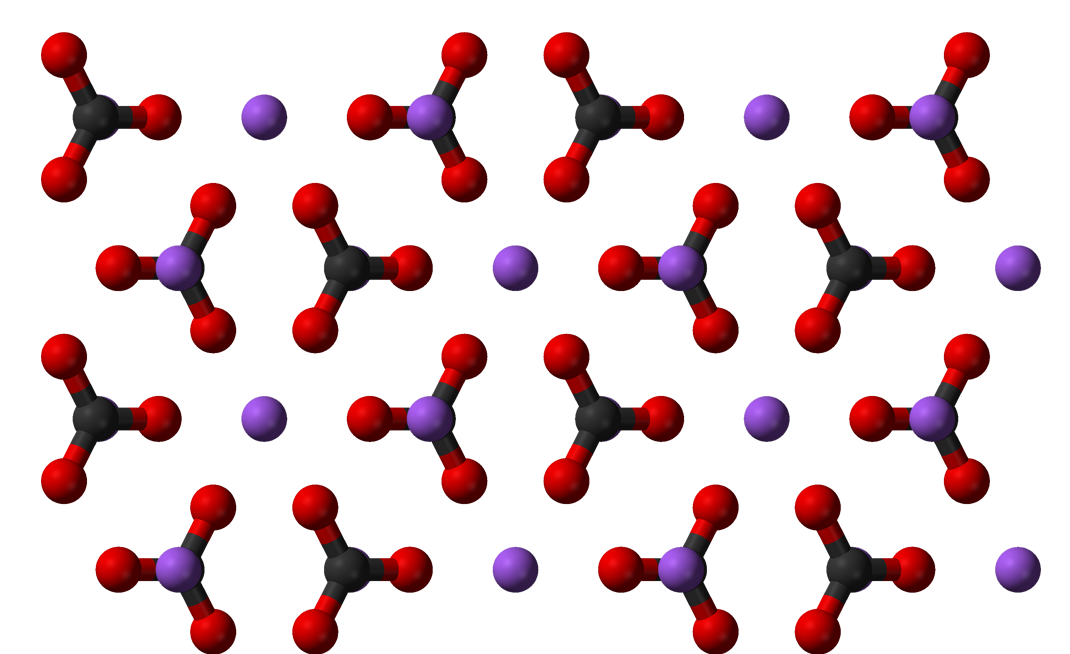 Trivial names
Soda is a common name for technical sodium salts of carbonic acid.
Na2CO3 (sodium carbonate) - soda ash, baking soda
Na2CO3·10H2O (sodium carbonate decahydrate, contains 62.5% crystallization water) - washing soda; sometimes available as Na2CO3·H2O or Na2CO3·7H2O
NaHCO3 (sodium bicarbonate) - baking soda, sodium bicarbonate, sodium bicarbonate
"Soda" in European languages probably comes from the Arabic "suwwad— - the common name of various types of salt pans, plants from whose ashes it was extracted in the Middle Ages; there are other versions. Soda ash (sodium carbonate) is so called because to obtain it from bicarbonate, the latter is "calcined" (Latin calcinatio, from calx, by similarity to the lime firing process), that is, calcined.