Sinoright Blog
Introduction of VB12
What is VB12?
Vitamin B12, also known as Cyanocobalamine, is the only vitamin that contains metals.
Vitamin B12 (Cyanocobalamin) which found in nature is synthesized by microorganisms and cannot be made by higher plants and animals. Vitamin B12 is the only vitamin that needs the help of an intestinal secretion (endogenous factor) to be absorbed.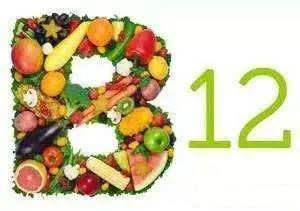 The function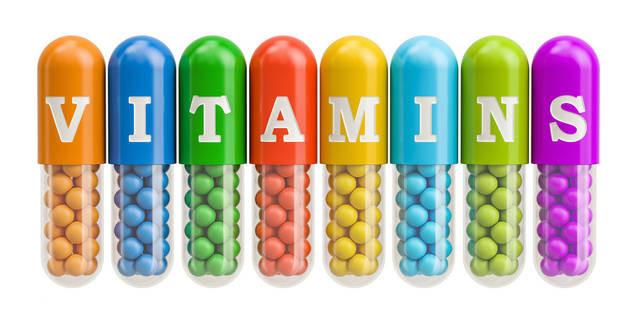 1. Promote methyl transfer.
2. Promote the development and maturity of red blood cells, make the body hematopoietic function in a normal state, prevent pernicious anemia; Maintain nervous system health.
3. In the form of a coenzyme, it increases the availability of folic acid and promotes the metabolism of carbohydrates, fats and proteins.
4. It has the function of activating amino acids and promoting the biosynthesis of nucleic acids, and can promote the synthesis of proteins, which plays an important role in the growth and development of infants.
5. Eliminate restlessness, improve concentration, memory and balance.
6. It is an essential vitamin for healthy nervous system function and is involved in the formation of lipoprotein in nervous tissue.
7. The first is to improve the utilization of folic acid, which is used with folic acid to synthesize methionine (from homocysteine) and choline, and to produce purines and pyrimidines, which are used to synthesize cyanobalamine schenky precursors such as methylcobalamin and coenzyme B12, which are involved in the methylation of many important compounds. When vitamin B12 is deficient, the activity of transferring methyl groups from methyltetrahydrofolic acid is reduced, leaving folic acid in an unusable form and leading to folic acid deficiency.
8. Lack of formation of irregular menstruation.
The Source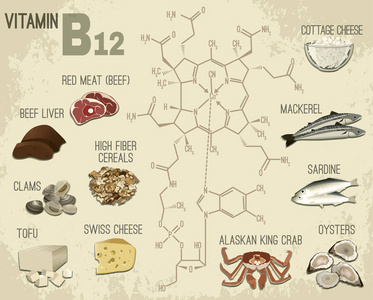 Food sources of Vitamin B12 (cobalamin) :
Food: liver, kidney, beef, pork, chicken, fish, clams, eggs, milk, cheese, dairy products, fermented bean curd
Medicine: vitamin B12 is not easily absorbed by the stomach, most of it is absorbed through the small intestine, so the effect of long-term lozenges is better
The elderly have difficulty in absorbing vitamin B12, so they can take it to the hospital by injection. Vitamin B12 deficiency is very common in the elderly population and should be timely supplemented, otherwise it can reduce cognitive ability and accelerate the development of Alzheimer's disease.