Sinoright Blog
Ammonium bicarbonate
1.The product description
Ammonium bicarbonate is a white compound, chemical formula NH4HCO3, granular, plate or columnar crystals, ammonia odor. Ammonium bicarbonate is a carbonate, so it must not be placed with acid, because acid will react with ammonium bicarbonate to form carbon dioxide, which causes ammonium bicarbonate to deteriorate. But rural areas also use the nature of ammonium bicarbonate can react with acid, put ammonium bicarbonate in vegetable greenhouses, seal the greenhouses, and put ammonium bicarbonate on high, add dilute hydrochloric acid. The ammonium bicarbonate reacts with hydrochloric acid to form ammonium chloride, water and carbon dioxide. The carbon dioxide promotes photosynthesis in plants and increases vegetable production, while the ammonium chloride produced can also be reused as fertilizer.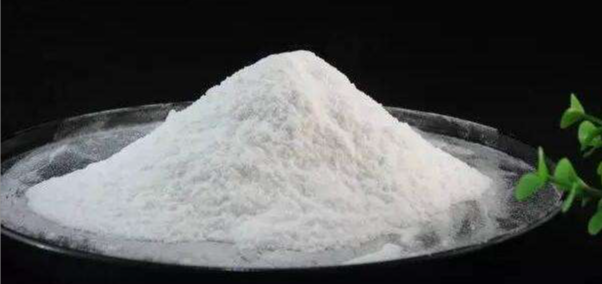 2.Production methods
The aqueous solution is alkaline and unstable. It can be decomposed into carbon dioxide, ammonia and water above 36℃, and can be completely decomposed at 60℃. Hygroscopic, decomposition will be accelerated after deliquation.

3. Application
1, used as nitrogen fertilizer, suitable for all kinds of soil, can provide ammonium nitrogen and carbon dioxide required for crop growth at the same time, but low nitrogen content, easy to caking;
2, used as an analytical reagent, also used for synthesis of ammonium salt and fabric degreasing;
3, can promote crop growth and photosynthesis, urge seedling leaves, can be used as topdressing, can also be used as a direct base fertilizer application, used as food expansion agent;
4, used as food advanced starter. Used in combination with sodium bicarbonate as leavening agent for bread, biscuits, pancakes, etc., and as raw material for foamed powder juice. Also used for green vegetables, bamboo shoots and other blanching, as well as medicine and reagents;
5, used as buffer; Aerator.
6. Ammonium bicarbonate is widely used in the plastic and rubber industry, pottery production, chrome tanning and synthetic catalysts.
7. Ammonium bicarbonate has the advantages of quick effect, low price, economy, non-hardening soil, suitable for all kinds of crops and all kinds of soil, can be used as base fertilizer, and can be used as topdressing, and so on. It is welcomed by farmers. The annual amount accounts for about 1/4 of the total nitrogen fertilizer production, which is the most widely used nitrogen fertilizer product in China except urea. The disadvantage of ammonium bicarbonate is volatile and low utilization of nitrogen. Therefore, in the production should be done to promote strengths and circumvent weaknesses, reasonable use.