Sinoright Blog
Application of three kinds of modified starch
Modified Starch
Three modified starch: Oxidized starch; Cationic starch; Hydroxypropyl starch.
Oxidized starch
can reduce the gelatinization temperature of starch, reduce the viscosity of hot paste and enhance the thermal stability. The product is white in color, transparent in paste, good in film-forming and freeze-thaw resistance. It is a thickener with low viscosity and high concentration, widely used in textile, papermaking and fine chemical industry.
Application :
  1. in textile industry: as warp sizing agent
  2. in paper industry: used as surface sizing agent, coating adhesive, corrugated board adhesive, etc
  3. in fine chemicals: widely used in skin cleaners, antiperspirants, ball type antiperspirants, lipsticks, rouge, depilatory agents, baby talcum powder, skin deodorant (foot use), carpet cleaner, liquid glove, skin protection ointment, luminous paint, adhesive and other products.
  4. It can also be used in medicine
Characteristics:
high whiteness, low viscosity, low gelatinization temperature, high transparency and good film-forming property.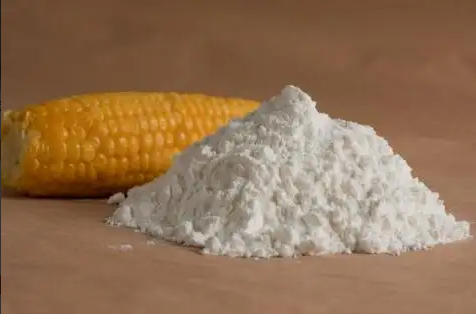 Cationic starch
With the development of papermaking industry, more and more domestic papermaking enterprises adopt neutral sizing. Therefore, high-quality quaternary ammonium cationic starch is required as retention, dispersion and emulsifier of AKD. In order to meet the needs of the market, our factory has made full use of our advanced equipment to develop a series of quaternary ammonium cationic starch yf318 products which meet the quality standards of similar products in Europe.
Quality index
:
  Appearance: white powder, no peculiar smell
  Water content: ≤ 14% fineness: ≥ 99
  PH value:
  6.5 ± 1 Whiteness: ≥ 85
  Ds: 0.01? 0.07 (available on request)  
Application:
  1. Textile industry
  Cationic starch can be used for sizing, increasing the lubricity and wear resistance of warp, and also as the protective coating of glass fiber in twisting and weaving. Cationic starch can be used as sizing agent for textile light yarn because of its good film-forming property, viscosity stability and solubility with polyvinyl alcohol. Single cationic starch, or cationic starch copolymerized with acetic acid, vinyl acid and butylenic acid, is a good sizing agent. Cationic starch can also be used as washing and finishing agent. When it is added to detergent, the rigidity and smoothness of fabric can be improved after washing and drying. As sizing agent of glass fiber, cationic starch can improve the wear resistance of glass fiber.
  2. Paper industry
  The biggest use of cationic starch is to use its cation and strong adhesion as internal additives in papermaking, which can improve the physical properties of paper, such as bursting resistance, tensile strength, folding resistance, anti shedding, etc., and improve the sizing effect of rosin and alum. The ratio of cationic starch in the pulp coagulates and fixes the filler and fine fiber, which makes the paper have good water filtration performance, improves the paper's writing speed, and greatly reduces the pollution of water quality. In addition, cationic starch also has the effect of emulsification and fixation of alkene ketone dimer which can be used in the production of ideal paper neutral sizing material, and its application in the surface sizing and coating of paper is also under research.
  3.Flocculants
  Cationic starch can flocculate negative organic or inorganic particles from suspension, such as clay, titanium dioxide, coal, carbon, iron ore and mud, etc. it can be used for drainage purification, floating beneficiation, separation, purification and concentration of various bioactive substances, such as enzyme, plasma, nucleic acid, etc. Now it is used in water-soluble products and carboxymethylated, sulfonylalkylated compound modifiers. Because its agglutination effect is proportional to its relative molecular weight, their grafting polymer effect is better. In addition, the possibility of using it as ion exchanger and medicine is being studied.
  Cationic starch can also be used as a liquid loss control agent for drilling fluid with high salt concentration.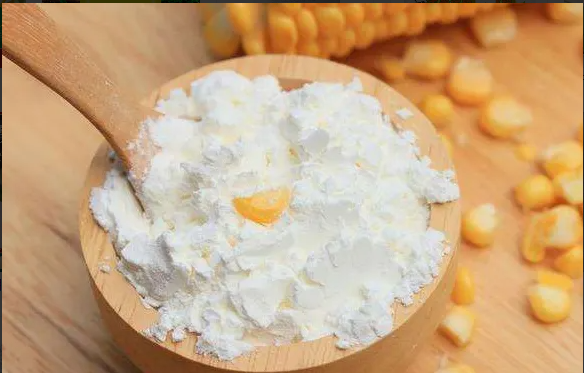 Hydroxypropyl starch
is a kind of white or light white powder without special smell. Insoluble in cold water, it can be gelatinized into a thick and transparent colloid under heating conditions, with good stability. Hydroxypropyl starch is the most widely used modified starch in food industry. The introduction of a certain amount of hydroxypropyl group to starch molecules will effectively improve the properties of starch paste. On the one hand, hydroxypropyl can produce steric hindrance effect to prevent the aggregation and crystallization of starch chain; on the other hand, the hydrophilic property of hydroxypropyl can weaken the internal hydrogen bond strength of starch particle structure, making it easy to expand and gelatinize. The starch paste obtained has high transparency, strong fluidity, weak retrogradation, high stability and good freeze-thaw stability, which is especially suitable for frozen food and convenient food Use for thickener.
Application:
  1) In the food industry, hydroxypropyl starch can be used as thickener, suspension agent and adhesive.
  2) in papermaking industry: hydroxypropyl starch is used for internal paper sizing, hydroxypropyl starch is used for surface sizing, hydroxypropyl starch makes printing ink bright, hydroxypropyl starch makes uniform, hydroxypropyl starch makes film smooth, hydroxypropyl starch reduces ink consumption, hydroxypropyl starch powder and has certain hair pulling ability.
  3) In textile industry: hydroxypropyl starch can be used as warp sizing, hydroxypropyl starch can improve the wear resistance of weaving, hydroxypropyl starch and weaving efficiency, and hydroxypropyl starch with high degree of substitution can be used as printing paste.
  4) In pharmaceutical industry: hydroxypropyl starch can be used as disintegrating agent of tablets, and hydroxypropyl starch can also be used as plasma increaser.
  5) can stabilize well wall, improve well conditions, prevent collapse and flocculate drilling cuttings.
  6) In daily chemical industry: hydroxypropyl starch in daily chemical industry and hydroxypropyl starch in cosmetics or coatings with adhesives, suspensions and thickeners.
  7) hydroxypropyl starch, in addition, hydroxypropyl starch can also be used as binder for building materials, hydroxypropyl starch coating or gel of organic liquid and hydroxypropyl starch.
  8) Food industry: it can be used as a binder, thickener, suspending agent, increasing stability.
  9) In building materials:
  ● all kinds of internal and external wall putty (cement, gypsum, gray calcium base).
  ● all kinds of facing mortar plastering mortar.
  All kinds of gypsum, ceramics and porcelain products are used as molding adhesives, with low ash content and good viscosity.
It has good thickening and stability, and plays the role of suspension, emulsification, etc. in aqueous solution.