Sinoright Blog
Sebacic acid
Sebacic acid (decandiic acid) NOOS(CH2)8COON is a dibasic ultimate carboxylic acid (Latin sebaceus — candle oil, lard). It has all the chemical properties characteristic of carboxylic acids. Salts and esters of sebacic acid are called sebacinates.
Sebacic acid is slightly soluble in water, soluble in diethyl ether and ethanol. It practically does not dissolve in benzene. Melts at a temperature of 135 degrees, boils at 232 degrees, and decomposes at a temperature of 280-300. It has all the properties of carboxylic acids, namely:
interacts with basic compounds, resulting in the formation of salts;
it enters into esterification reactions (interaction of acid with alcohols), as a result of which esters are formed
The products obtained through the reactions of sebacic acid are called sebacinates.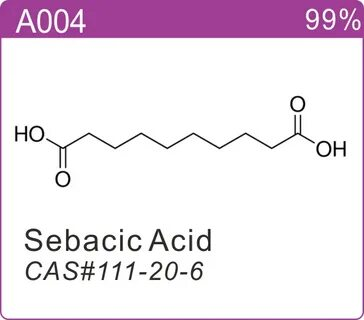 When sebacic acid is reduced, 1,10-decanediol is formed; when Br2 acts on silver sebacinate, 1,8—dibromoctan; when ammonium salt or diamide is dehydrated, sebacinodinitrile is formed. Heating sebacic acid with acetic anhydride leads to the formation of an unstable polymer anhydride, which cleaves off CO2 and turns into cyclononanone.
Sebacic acid is capable of polycondensation with bifunctional compounds: with glycols it forms polyesters [-OROCO(CH2)8CO-]n; with diamines and amino alcohols — corresponding polyamides and polyethiroamides [-XRNHCO(CH2)8CO-]n (X = O, NH).
In industry, sebacic acid is obtained mainly from castor oil. When heated with water (200-225 ° C; 1.8-2.5 MPa), glycerin and a mixture of carboxylic acids containing 80-85% ricinoleic acid are formed; decomposition of the latter with alkali at 250 ° C followed by saponification of the resulting sodium sebacinate with mineral acids leads to the release of sebacic acid (yield — 35-40% per castor oil).
Sebacic acid is used in industry for the production of polyhexamethylenesebacinamide (nylon-1,6), polyester fibers and adhesives, as a stabilizer of alkyd resins. It is used in the production of hydraulic fluids, cosmetics, candles, etc. It is also an intermediate in the production of antiseptics. Dibutyl- and dioctyl—sebacinates are used from sebacic acid esters as PVC plasticizers, diisobutyl-sebacinate - plasticizer of a number of elastomers. Di(2-ethylhexyl)sebacinate is a part of oils and lubricants used at low temperatures.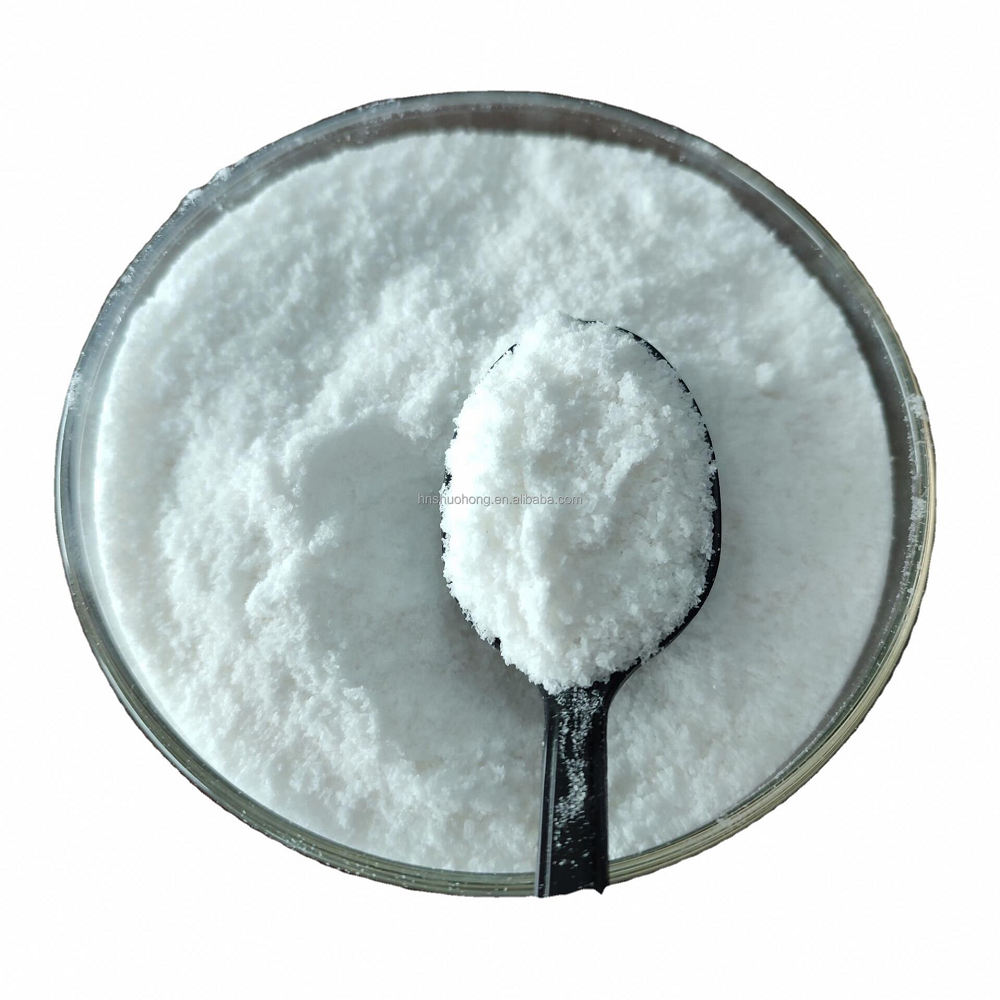 Sebacic acid is a combustible substance with a self—ignition temperature of 332 °C. Esters of sebacic acid are flammable low—toxic substances; for dibutylsebacinate LD50 25.5 g/kg; for dioctylsebacinate - 19.6 g/kg, MPC - 10 mg/m3.
The global production of sebacic acid and its esters is more than 300,000 tons/year.
The danger of sebacic acid for humans
This material is not included in the lists of carcinogenic or potentially carcinogenic substances of the International Agency for Research on Cancer or the National Toxicology Program.
Evaporation at 20 °C is virtually non-existent, but the concentration of particles in the air can quickly be achieved, causing unpleasant sensations when spraying an aerosol. Belong to group 4 (low-risk substances for humans), the corresponding purified is part of a huge number of household and other means directly in contact with humans.
It burns in the air with an even weak flame, having previously evaporated from the surface (this effect has been known to man for a long time and is used in candles). When storing large volumes, an explosion of dust is possible if it mixes with air and there is a spark, or a source of ignition.
Receiving
In industry, it is mainly obtained from castor oil (the compound was found in castor oil, the plant from which castor oil is made): it is heated together with water to 200-225 degrees, resulting in a mixture of carboxylic acids with glycerin. Extraction of sebacic acid from castor oil is complicated by the fact that a mixture of different carboxylic acids is released during its extraction. At the output, the volume of the finished substance reaches 30-40%.
The production of acid from castor oil is less expensive than its electrochemical method, because it is most often obtained from castor oil on a production scale. Although the acid obtained by electrochemical synthesis is more pure, because its price is higher than that obtained from castor oil.