Sinoright Blog
80% of people are short of vitamins. A picture will teach yo
80% of people are short of vitamins. A picture will teach you to take them back.
Why do some people catch cold easily?
Why does the body look strong, but it's always easy to get sick?
In addition to not paying attention to life, there is also an important reason is that the immunity is too poor, in colloquial terms, the ability to resist the virus is too weak!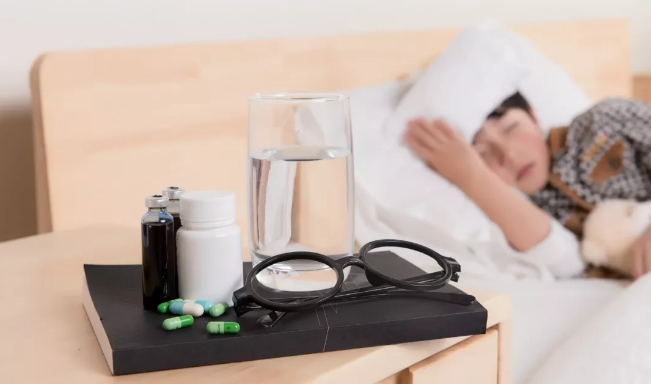 It's the best way to prevent colds by enhancing immunity. If you have to catch a cold several times a year, it may be because of your poor constitution, so you are vulnerable to the virus. This kind of people can enhance their immunity by improving their life style. Reasonable diet and increasing exercise are the main ways.
The most important thing of a reasonable diet is to supplement a variety of vitamins. Nutrients can regulate the development of the body's immune system and immune function, and supplement a variety of vitamins can significantly increase the body's immune function.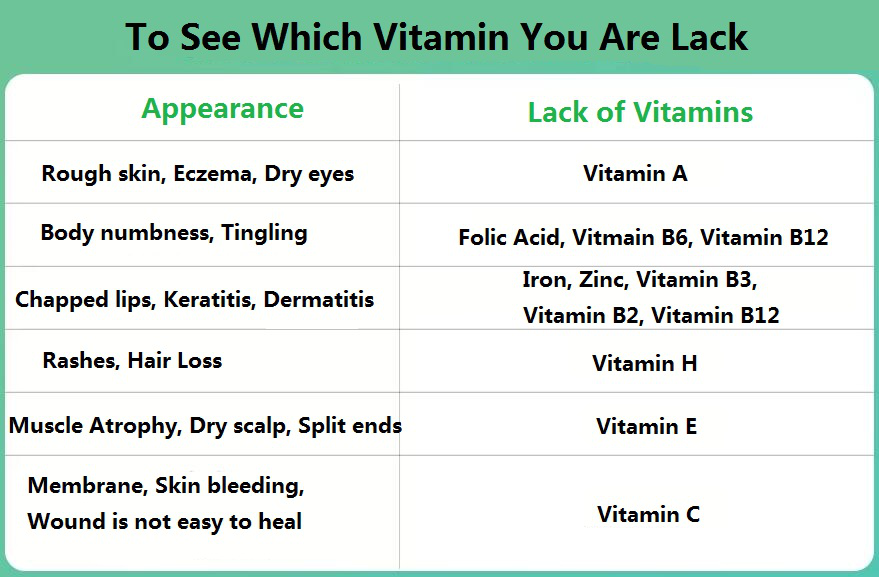 How should supplement vitamin?



Vitamin A: pig liver, chicken liver, carrot, pumpkin, papaya, citrus and other orange fruits and vegetables rich in carotene. Children can eat animal liver 1-2 times a week.
Vitamin B: you can eat more grain impurities, such as brown rice, millet, red beans and mung beans. It is recommended to ensure a certain amount of meat and whole grain beans every day.
Vitamin C: eat more fruits and vegetables. It's best to keep 200-300g fruits and vegetables a day;
Warm reminder: fresh jujube, kiwi fruit, hawthorn and strawberry are high VC fruits; the vitamin C of Chinese and Western blue flower, cauliflower and mustard is relatively high.
Vitamin D: sunbathing is the best way to supplement vitamin D. in addition, taking vitamin D supplements is also essential for the elderly.
Vitamin E: it can be obtained from beans, coarse grains and edible oils, such as wheat germ oil, corn oil and peanut oil. Women taking contraceptives and pregnant, lactating and menopausal women should increase their intake of vitamin E appropriately
These people, you have to pay special attention
Long time with eyes: pay attention to additional supplement vitamin A, such as often in front of the computer office workers, reading students, etc.
Bodybuilding crowd: pay attention to supplement vitamin D, vitamin E, so help muscle recovery.
Don't love meat: pay attention to supplement vitamin B, iron, zinc.
People who don't get much sun: take vitamin D supplements.
Long-term stress: pay attention to supplement vitamin C, magnesium.
Frequent late - night: pay attention to vitamin B supplements.
Women: Take iron supplements. Women need more iron than men because of their menstrual period.
Red meat is the first iron supplement, followed by animal liver.
Some elderly people, young children and pregnant women may need extra vitamins because of weak absorption or developing problems.
How about buying vitamin supplements

First look at their diet and habits are healthy, such as vegetables and fruits eat every day?
Staple food?
The milk?
What about soy products?
If you don't eat enough, give priority to tonic food.
Dietary improvement is really difficult, consider nutrient supplements.
If the problem is more, such as weight loss, long-term improper diet, lack of a variety of trace elements, consider multivitamins more convenient.

The health of the body requires the coordination of various nutrients in the body, a balanced diet in life, strengthening exercise, and timely treatment of problems, so as to have a terrific body!