Sinoright Blog
The whole truth about SLS and SLES: sodium lauryl and lauret
The whole truth about SLS and SLES: sodium lauryl and laureth sulfate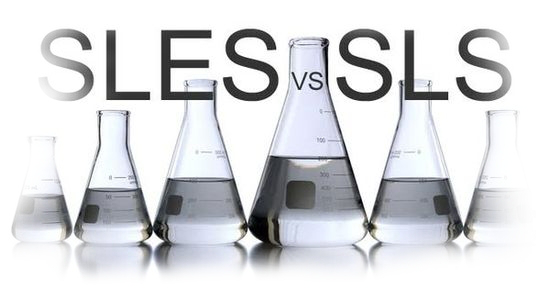 Most likely, you have already heard a lot about these harmful components in cosmetics. And even saw a lot of ads for "shampoos without sulfates", "shampoos without SLS". Is the devil as terrible as he is painted? Do I need to collect all the jars with SLS and take them to the trash?
If you have never thought about the composition of the purchased cosmetics, I am sure that 98-100% of your shampoos, shower gels, liquid soaps and face washes, as well as a considerable part of household chemicals in your home contains SLS, and in large quantities. To find out, look at the composition of the jar on the back. Most often, you will see sodium lauryl sulfate or a similar name, for example, sodium laureth sulfate in the list of the first five components of the composition. These are sodium lauryl sulfate and sodium laureth sulfate. But it may be easier for many to perceive transliteration from English-sodium sulfate instead of sodium sulfate, and we will call it. Yes, and in the search they are looking for exactly sodium sulfate.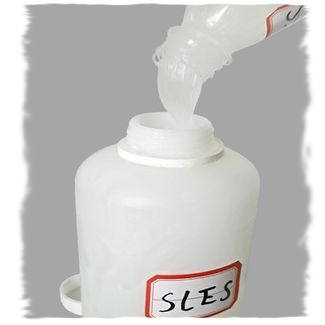 What is SLS-sodium lauryl sulfate and sodium laureth sulfate?
SLS and SLES are a group of chemical components, cheap surfactants, aggressive components that have strong washing, cleaning, foaming, fat-dissolving and wetting properties. They are widely used in cosmetics.
The most dangerous of the group of sulfates:
Sodium lauryl (laureth )sulfate (sodium lauryl sulfate) or sodium lauryl sulfate. Other names: sodium dodecyl sulfate, sodium PEG lauryl sulfate, monododecyl ester, sodium PEG lauryl ether sulfate. It is a refined product that is often masked with the words "derived from coconut oil" or "from coconut nuts"
Ammonium lauryl sulfate-ALS (ammonium lauryl sulfate) and ammonium laureth sulfate – ALES (ammonium laureth sulfate)
These are sodium salts of lauryl sulfonic acid, very cheap, dangerous and caustic components. Perhaps one of the most dangerous components of cosmetics that aggressively affect the skin and health in general.
Where SLS and SLES are used
Application of sodium lauryl sulfate and sodium laureth sulfate in cosmetics:
Foams and gels for washing up
Makeup Remover Products
Shampoos (about 90% of all shampoos contain SLS and SLES)
Liquid soap
Shower gels
Bath foam
Toothpastes
Intimate hygiene products
Other products
Pay attention to the application of SLS in industry:
Household cleaning products (for washing dishes, floors, universal cleaning products)
Industrial cleaning agents (for washing floors, for washing cars, etc.)
Degreasing agents (for engines and various surfaces)
The use of sulfates in science and medicine:
SLS is used in many clinics around the world to cause skin irritation in test subjects. Then scientists remove irritation on the damaged areas of the skin with various drugs, analyzing their effectiveness.
SLES-ethoxylated sodium lauryl sulfate, obtained from lauryl alcohol by ethoxylation. SLES 70 is the result of film sulfonation in a continuous process of two ethoxyethylated alcohols with sulfur trioxide gas and subsequent neutralization of the sulfonation products.
Its specifics include the dissolution in plain water, the formation at different proportions of solutions without colors and turbidity with:
l high foaming characteristics;
l compatibility with amphoteric, anion-active and a number of other surfactants;
l good cleaning performance.
It is used today quite rarely in household chemicals, detergents, powders for various types of washing. Since the cleaning characteristics are preserved in water of high hardness, it can act as a basis for household and industrial cleaning and washing products.
To obtain SLES, as well as sodium laureth sulfates, synthetic alcohols can also be used, or based on coconut oil. However, all of them are subjected to certain chemical treatments, in which the naturalness of the product is lost. That is why the difference between the characteristics of SLES, which were obtained from oil or vegetable raw materials, is minimal, and in price, the difference is striking. In most cases, such alcohols are made from oil, therefore, in most cases, the claims about the production of the drug from coconut oil are simply an advertising lure.
For the greatest reduction of skin irritations that SLES can cause, special substances are added to shampoos – co-surfactants, which also affect the cost of cosmetic products. For forty years of development, chemists have created many surfactants, but their cost is many times higher than the cost of SLES, and many of them have poor foaming properties, which negatively affects consumer demand. In addition, artificial additives have lower cleaning properties compared to SLES and are not able to effectively combat pollution, especially if in regions where hard water prevails.
However, there are a number of cosmetics for cleaning the skin, which can cause damage to the skin itself, if it contains natural SLES. These products include scrubs and foam gels, which are not recommended for many skin types (with the exception of skin with high fat content). However, even the owners of such skin are advised to take precautions when applying such cosmetics and do not use it too often, or for a long time.